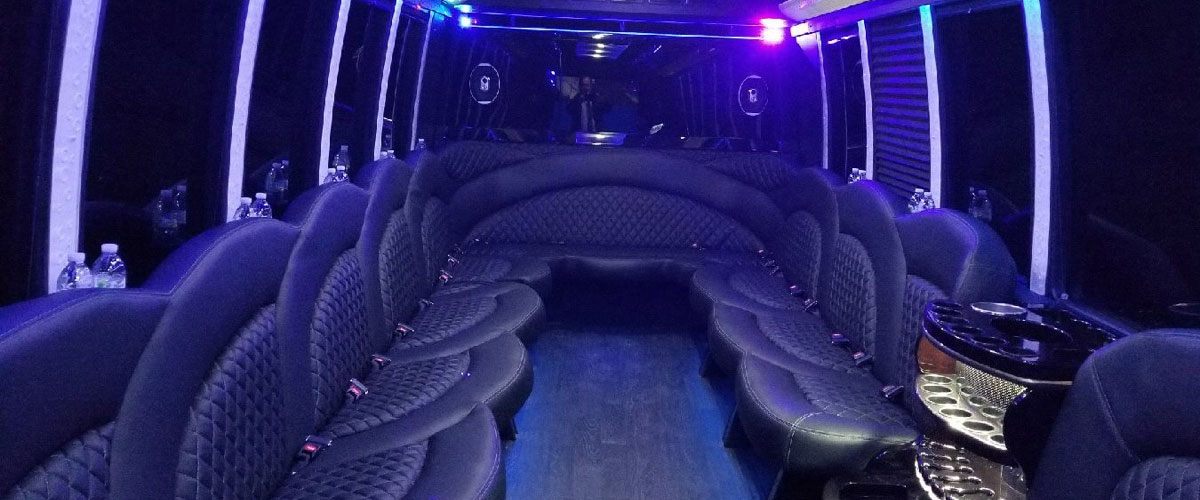 Do you need to attend a bachelor's party, prom night, birthday celebration, a wedding, or any other important event? You will surely be thinking of hiring a party bus rental service that will give you the best service at a fair price. To start a party before reaching your venue, you don't have to search anymore. You can celebrate your event even before reaching, thereby making your way to the venue an unforgettable moment. Party Limo Service by GM transportation service in Houston offers you to celebrate your way in the unbelievably beautiful and spotless Party Limo bus. We guarantee a fun-full ride and VIP treatment to you and your friends. We will provide you transportation planning and consulting services with a wide variety of party buses and party limo buses. So, call us for more details to set up your plan and make your event an unforgettable one.
Party Transportation Houston
Consider the following three steps before you hire a party bus company.
#1 Pick the Best Party Bus Company
Whenever you have to choose a party bus service company, consider the one that provides various party buses to choose from them. Party buses mostly accommodate 12 and 35 passengers. The larger the buses, the more it will cost. So, it would help if you always consider the expenses before you hire a more extensive bus with more capacity. Hence, you should hire a bus with the required number of passengers, and there is no need to pay extra money. We recommend you wisely choose a company that offers you a bus that accommodates the right number of people.
#2 Make a Reservation on Time
Try to reserve your Houston Party bus before a week or two of your event, as it will make it easy for you to select the right bus according to your needs. It is always best to prepare early for any event so there will be no headache and stress of not finding the right party bus. It would help if you planned better for a bus party when you know the buses' average pricing.
#3 Plan your Destination
Most people do not plan appropriately while renting a party bus and losing their time and money. Plan with care and on time so you will have multiple fun stops. Do you have to attend a party? Your driver needs to know the exact location and addresses of all the required steps. Plan your every stop and activity to make your event great. Call our office and contact our experienced agents to help you plan a route to ensure you a safe and quick ride with us.