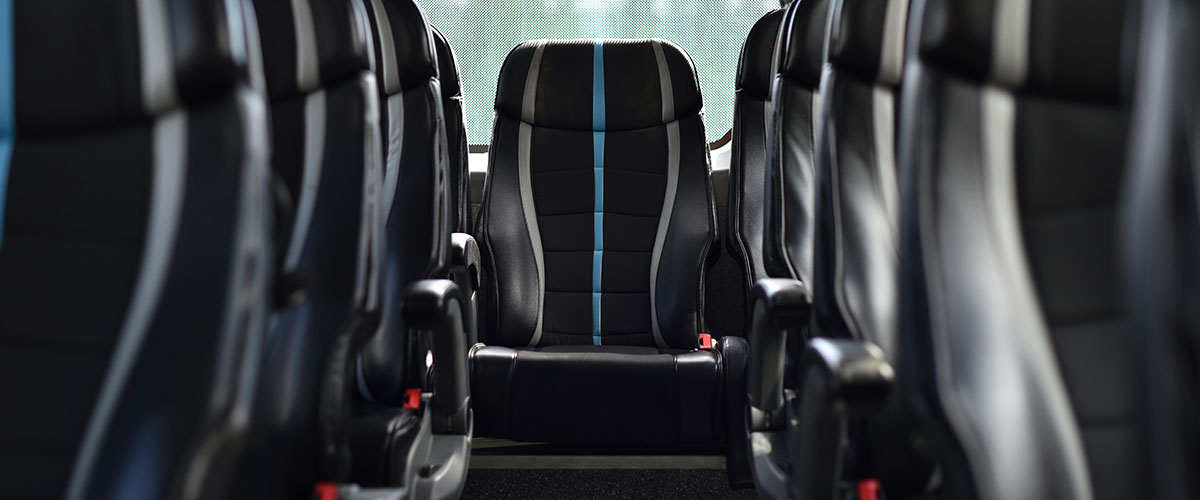 Charter Bus Rental In Houston TX
If you are planning to spend vacations with your friends and family in the countryside, why don't you try charter buses than your usual car or average bus? The charter buses are also called Motor Coach. These are sufficient enough to carry 36 pax at a time. The GM limousine is one of the most reliable sources when it comes to finding charter bus rental in Houston tx.
Modern-day charter buses are not only just any luxury buses instead, these are much more. GM limousine is the best Luxury Town Car Service in Houston. The charter buses are high-floor buses with a separate luggage storage area below the passenger compartment.
Most of the time, the charter buses are used for trips between cities or between countries. Compared to public buses, these are more reliable and have more amenities that make them more comfortable. They have everything you need for audio and video, as well as WIFI and air conditioning. Charter Bus Your best option for holiday travel could be a GM limousine.
But when we look at transit buses, we can see that motor coaches have different features, like seats that face forward. There are also TVs and places to put our bags above our heads for our convenience.
When it comes to charter bus rentals, GM limousine is one of the most reliable companies. We have a good name in the market because our services are better than those of our competitors. So you can get the most out of them, we give you the best deals that don't cost too much.
Our customer service is open 24 hours a day, 7 days a week. We have the best buses with the best service, but we also make sure that you have the most amazing time of your life. When you make a reservation with us, we promise to give you a place to stay that is part of the services.
To experience a fantastic ride with us, you can book our Houston Wedding limo for weddings. Also, for events like parties, concerts, or trips to another state, we are here to serve you. Not only this, but we also take bookings for Private Car Service Houston such as corporate trips and private affairs.
PARTY WITH GM LIMOUSINE
Planning a trip to Houston for a great party can be a lot of fun. Houston is known for being a great place to visit and for having beautiful places. You don't have to worry about the vehicle because GM limousine has amazing fleets of party buses in Houston. Houston has many beautiful places to see and is a great place to travel with a group.
With GM Limousine, we give you rides that are both stylish and comfortable. Customers love our modern party buses, which are fully furnished and have flat-screen TVs and other great amenities to enjoy.
Not only do we have great buses, but our staff is also well-trained and professional, so they can give you great service and make your trip a great one.
GM limousine charter bus rental in houston tx can be your ultimate reliable source for finding a professional and trustworthy charter bus company.
WHAT MAKES US MORE RELIABLE?
GM limousine, make sure of not only finding you the best from our fleet for your events. However, we also make a perfect match for you with our drivers, who will give point-to-point pick and drop off.
We also offer an after-event party with our services like Houston Night Out Limo Services, you have to make sure of designating time to ride around the city. Houston city is full of amazing sights and attractive places, and GM limousine Houston town car service rides can make your trip more memorable.
Many people ruin their trips by relying on risky options like cheap car services, ride-sharing apps, and public transportation. But that doesn't happen with GM limousine. Our pick-up and drop-off times are consistent.
We are happy to tell you that we also provide limousine services for both personal and business events. Unlike other companies, we focus on providing exceptional service. When it comes to giving our clients the best service we can, we go above and beyond.
What are you waiting for? The fantastic sites of Houston are calling out to you all. So, visit our website now or call us at (832) 576-3910 to experience the best time of your life. We assure you that the GM limousine can be the perfect choice for your events and bring style to your party statements. GM limousine Houston town car service can be the perfect solution for your reliable transportation.